Go Back to all blog Posts
First Impression: Creating a Profile That Gets You Hired!
Jobs can come and go rather quickly on the Band Of Hands platform. While you may be applying to every single one and wondering, why haven't I been hired yet, it's likely that you're missing one key element – completing your user profile.
Leaving your User Profile blank has been a top reason as to why Job Posters avoid hiring potentially great candidates. So make sure to set yourself up for success by creating a profile that gets you hired for the gig!
A Picture Says 1,000 Words
Let's start with the Profile photo – most likely one of the most important elements when creating your Band Of Hands Profile. This is the very first thing Job Posters will see when scrolling through the list of applicants, so make sure to follow these tips to ensure your photo stands out!
Be Professional

: While it may be tempting to add that photo of you from your senior year of college doing a keg stand, you may want to save that for a Social Media handle. After all, this is your freelance career we're talking about! Grab a professional looking blouse or button-down shirt and smile for that camera.

Speaking of Smile

: Give that Camera the best grin yet! No one wants to hire a Debbie Downer. Even if you're not one to smile in photos, just try it this once!
Clear as day: Keep that hand steady as you're trying to snap that selfie, better yet, prop your phone or camera on something sturdy and set the timer. 1-2-3, cheese!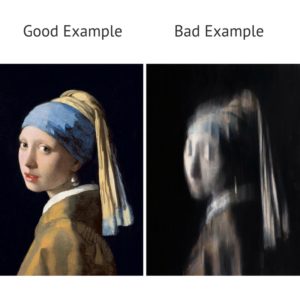 Complete Your Summary
Your summary should clearly showcase everything that makes you the best candidate for the job at hand and sets you apart from others. Add anything unique like that Underwater Basket Weaving certificate you received a few months ago or the fact that you can walk 12 dogs at once!
Adding Your Skills
List your skills or services that you offer in the skills section. Simply type in all your skills that you are a pro at (eg: photographer, customer service, catering, web design). Make sure to add the types of skills that you are really the best at!
So What Does a Completed Profile Look Like?
A bit like this! Clean, simple, and something that shows off who you are!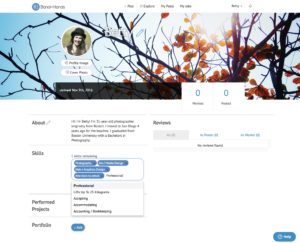 For additional help on how to edit your User Profile, feel free to check out this article! Go ahead, make that Profile shine!